Projects and Publications - A Central Pillar of the Program
One of the key pillars and benefits of the Pancreas 2000 program is working in a project group and learning how to conduct scientific research and/or run a clinical trial, which ideally ends in one or more publications. Here you will find a list of papers published by the project groups within the framework of the Pancreas 2000 program.
---
An Enduring Legacy
On September 9 2022, all 222 participants from Pancreas 2000 courses 1 to 9 published 4456 scientific papers related to the pancreas in peer-reviewed journals indexed in PubMed.
More than half published at least one paper per year and 18 (8.1%) published 5 or more papers per year on a regular basis since they initiated Pancreas 2000 (Table 1). Only 10 (4.5%) participants never published a single article related to the pancreas.
Table 1. Peer-reviewed, pancreas related, scientific publications by participants to the nine first Pancreas 2000 courses

---
Statistics by Course
Top authors by number of publications per year since graduation from the Pancreas 2000 program: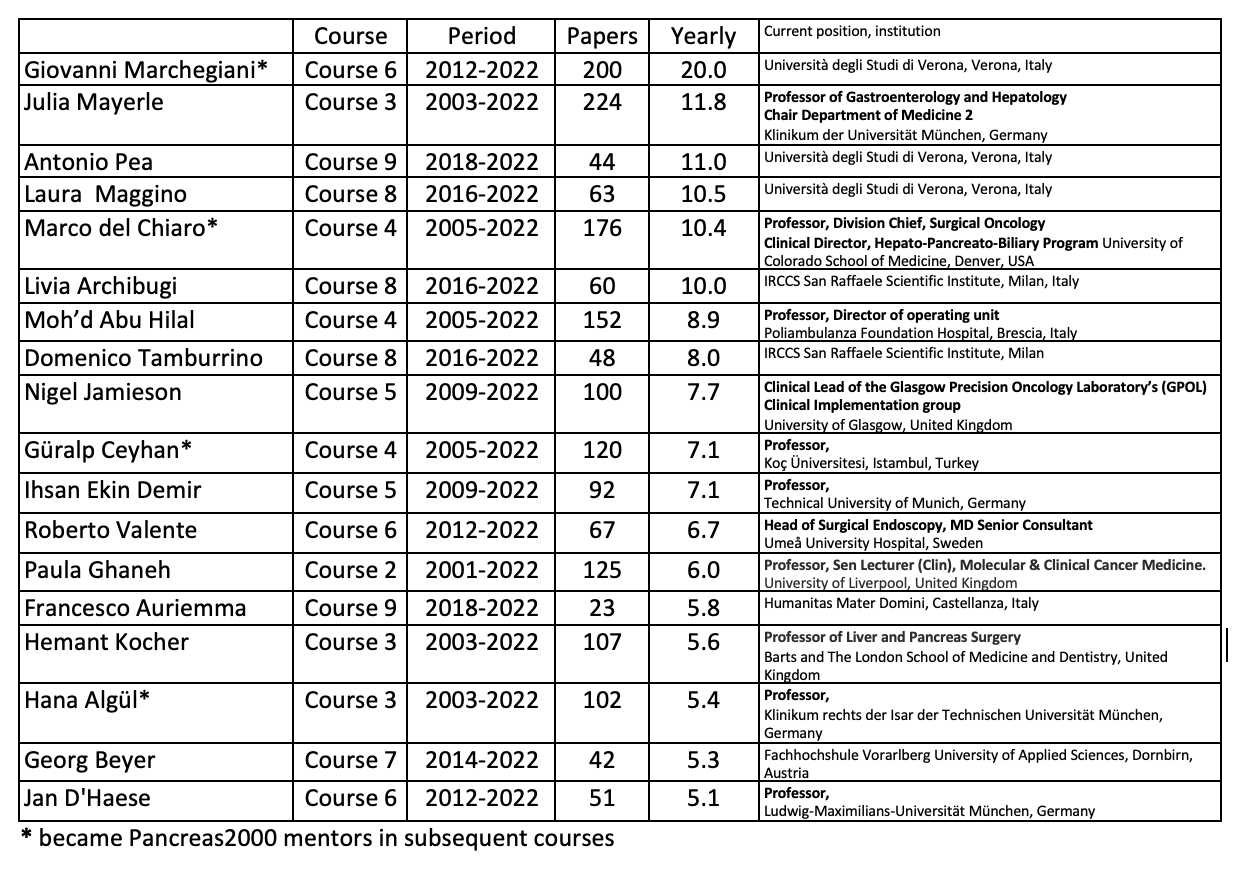 ---