26th to 27th Nov 2022
The 11th Conference of the Hungarian Pancreatic Study Group will be held in Budapest (Vecsés) on November 26-27, 2022. EPC members are cordially invited to attend!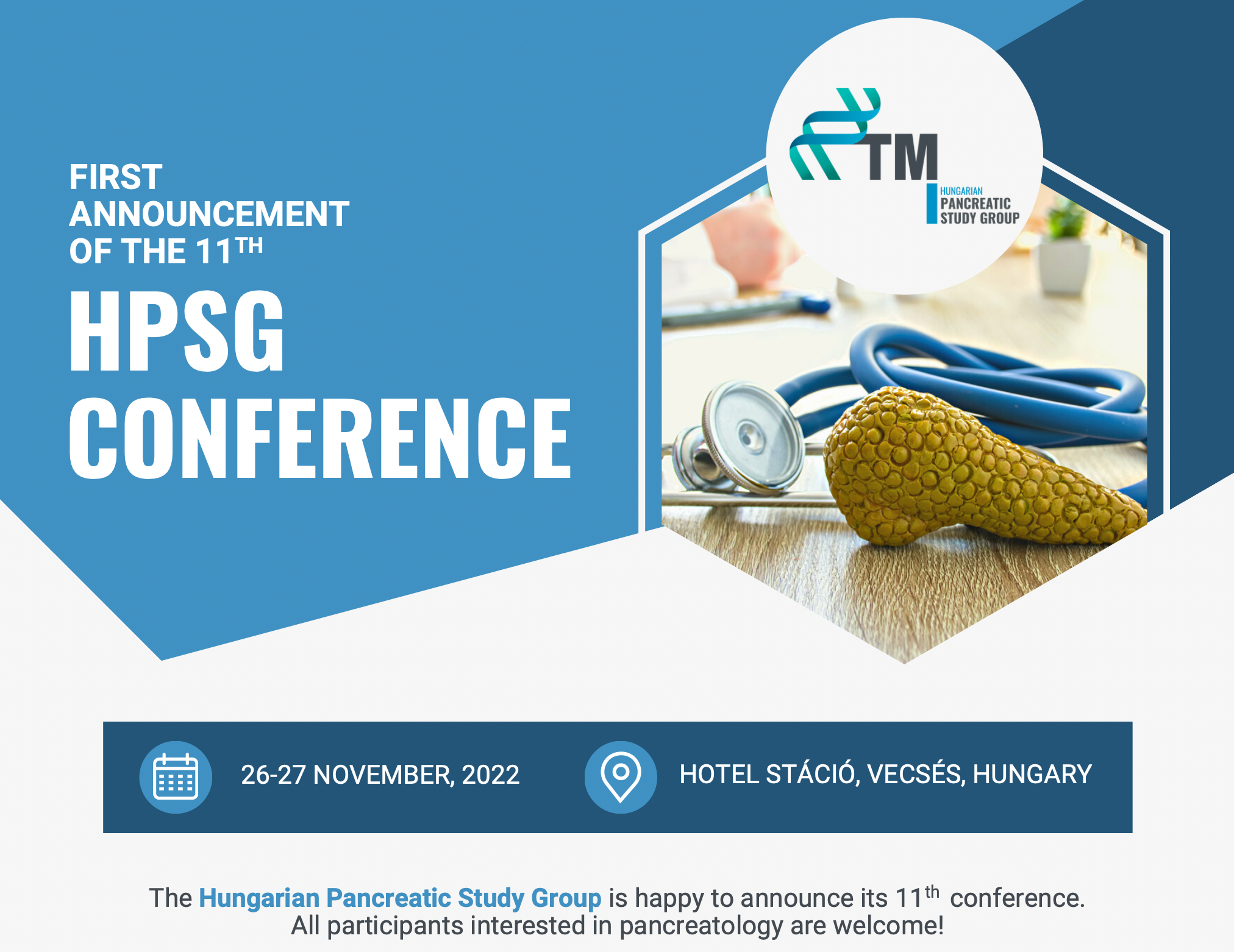 Costs:
Registration fee: 200 EUR
Single room with breakfast and taxes: 90 EUR / night
Catering costs (2 dinners, 2 lunches, wine and cheese reception, coffee breaks): 100 EUR
Young EPC members are welcome to participate at the conference and will be exempted from paying a registration fee. The only costs to cover are related to accommodation and catering fees.
Interested applicants are kindly requested to send an e-mail to Mr. Máté Lukácsi at lukacsi.mate@semmelweis.hu